LEGENDARY FOR LOVE: BRAND LOVE THAT IS...
31 JULY 2017
DAVE DYER
PARTNER | CEO
In an age of information when the world is at your fingertips and brands endlessly compete for your time and attention, there are a few brands who rise above the fray. Daily we are accosted with web banners, digital impressions, texts, emails, and advertising that all yearn for us to care.
At Manifesto, we believe in a Tin Man's Heart - that deep down the heart of a brand has been there all along, just waiting to be discovered and pulled to the surface. After all, "Soulless brands are only meaningful when given a fleshy, beating heart." The brands who lead with heart are famous for it - they've literally become legendary for it. Whether that love is for their consumers, their craft, or their mission, these brands are striving for perfect internal and external alignment of what they stand for and consumers should give a damn.
We've found that there are some common characteristics that link these companies and those that have made them Legendary for Love. Walt Disney, Patagonia, Whole Foods, Starbucks and Netflix commonly top lists as some of the most beloved brands in the world. But why? All these brands have 3 critical things in common:
They Live their Brand Values: Patagonia has long been known to break the boundaries and norms of traditional marketing. Their campaigns provoke conversation, not an immediate path to purchase. But that's what makes them stand out among a sea of competitors in the outdoor industry that also claims they share the same love and passion for the outdoors.

They Are Aspirational Yet Attainable: A trip to Whole Foods isn't cheap - neither is a trip to Disney. They can both blow your paycheck pretty fast. These brands can charge a premium because they reflect their customers values and they live them out authentically across everything they do. These brands are aspirational but still attainable.

They Boldly Share Their Strategy: All three of these brands constantly challenge the status quo of the marketplace and often unveil to the world what their competitors hold dearest - their strategy. When Netflix launched their Original Series content, the naysayers thought that a content-provider wouldn't be successful competing against the biggest studios in the world, and yet they've successfully launched one series after another. Like Tesla, Netflix shared their strategy for growth with the world and has been surprising and delighting us ever since. By sharing their strategy, they enlisted early adopters and turned these adopters into powerful brand advocates. How many times have you heard Monday morning coffee conversations in the break room that start with the words...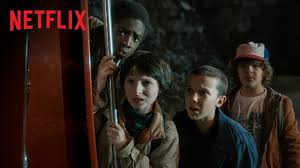 Below are a few simple yet critical steps to building a brand that creates passionate advocates who love to tell your brand story.  
Make a Bold Declaration. Patagonia lives by a simple mantra: "Make the best product possible, cause no unnecessary harm." Whether a manifesto, a set of maxims or a purpose statement, a bold declaration can align your internal workforce and unifies your consumer base.  

Find Your Onlyness. What's the one thing that you can lay claim to that no other brand in the world can? Your Onlyness will set you apart among your competitors. It will create purpose around your brand and will allow you to authentically own your positioning in the marketplace.  

Show, Don't Just Tell. This is where brands begin to shift from a declaration of brand beliefs and simply telling the world what they stand for to creating experiences that reinforce these brand beliefs. At every engagement, consumers begin to touch, feel, and experience the brand in a way that begins a journey of brand discovery. When REI closed their stores on Black Friday and encouraged every one of their customers to #OptOutside, they created a tangible moment their customers could actively participate in. REI launched a powerful social/digital campaign that reinforced their commitment to people and to the outdoors and in the process, created brand believers.

This year, Patagonia pulled out of Outdoor Retailer in protest to a decision by Utah lawmakers to reverse the protection of Bears Ears National Monument. Although this decision could disrupt their sales cycle they decided that it was more important to live by their values than follow the status quo.  

Make It Truth. Building powerful brand advocates who tell your story and shift the perception of your brand is the tip of the spear when it comes to brand actualization.  It's the pursuit of this highest level of awareness for a brand that impacts culture both internally and externally.  
Often, The biggest disconnect between consumers' perception of authenticity is driven by a disconnect between values and actions that reinforce those values.
When brands make their beliefs truth, they shift from having "customers" to having "advocates." In turn, they build a powerful army of marketers who will passionately join the tribe and proselytize the world. Walt Disney has done an incredible job of making their brand beliefs truth and making them tangible through rich brand experiences.
As a child or an adult, stepping into a Walt Disney theme park is a perfect moment of utopia - everything else fades away. You're on the center stage in the middle of it all and for a moment, whether adult or child, you're deeply immersed in the experience. Their employees aren't simply employees. They are cast members, each with a critical role to play. These are characters who have just a moment to suspend reality and make you believe that you've stepped into the middle of the story. For a brief moment - it's all about you.  
The most beloved brands in the world aspire to demonstrate their values and connect consumers to their beliefs.  And it's not just good marketing, it's good for business.